Vet care costs in Phoenix and other places can be pricey depending on what is going on with your pet. Before you bring a new pet home, or before you head into a costly vet procedure it's important to know these tips and tricks for keeping your costs low!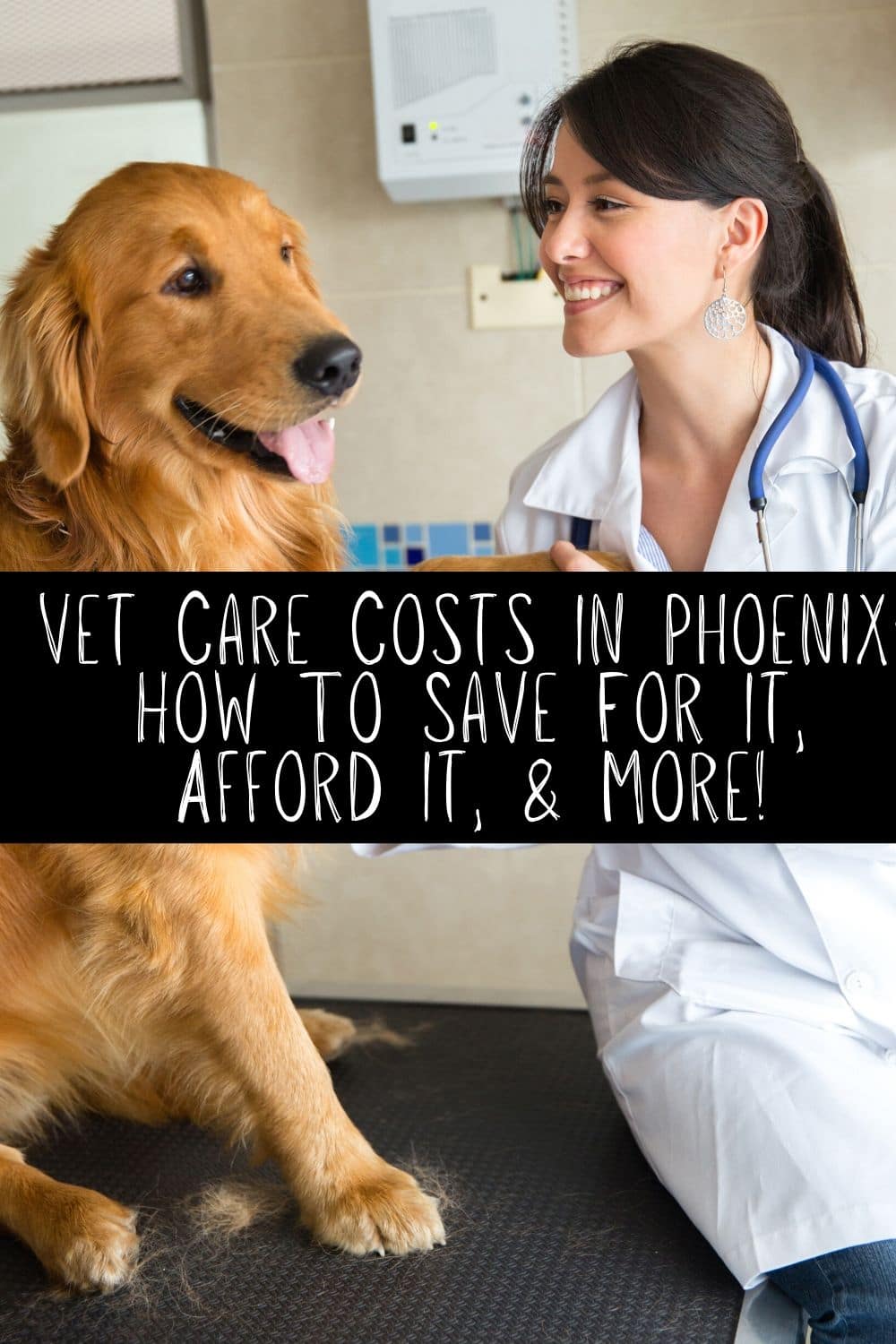 If you haven't already started saving to cover vet care costs in Phoenix we can help with that. It's easier than you think to save a substantial amount without really realizing that you are doing just that! We're also talking about pet insurance and some great options for local vets in Phoenix!
Vet Care Costs In Phoenix: How To Save For It, Afford It, & More!
It's impossible to predict or calculate the total cost of vet care for your pets over their lifetime. It will depend on everything from genetics to lifestyle and sheer luck sometimes. You can't predict when an emergency will pop just like you can't predict when that will happen in your own life. Keep these tips in mind for managing vet care costs in Phoenix and around the globe!
Save Ahead Of Time
If it's at all possible you should consider saving ahead of time for a pet. Start a savings account or a dedicated checking account specifically for vet care. It's not a matter of "if" you will need it, it's a matter of "when". All pets will need vet care at some point in their life. They will need mandatory shots and care, they will need licensing and supplies. Having a savings account on hand before you need it is the best policy.
Start out easily by saving all of your five dollar bills. Put them into an envelope and deposit them once a month. You'll quickly see your savings grow. If you don't spend cash, use an automatic withdraw from your checking account into a savings account each pay period. This is a small way to build your savings without having to manually do anything!
Pet Insurance
There are countless options for pet insurance. They all offer similar services at varying prices depending on the age, status, and breed of your pet. Do some research and find the one that best suits your needs. If you can afford pet insurance it will greatly offset the large costs associated with things that pop up throughout your pets life.
CareCredit
CareCredit and other programs like it are medical credit cards essentially. CareCredit is accepted at both vet offices and most doctors offices so it can play a dual role in your life if you need it to!
Credit is not an awesome option but it's there if you need it when an emergency rolls up unexpected. CareCredit usually offers payment plans that have no interest so you can pay off the bill over the course of a certain number of months without accruing any interest on top of the payment amount.
Negotiate a Payment Plan
Talk to your vet about setting up a payment plan. Some veterinarians will offer this, others won't, it will be up to you to discuss this option with your office. We always recommend being established with a local vet so they are up to speed on your pets needs and medical conditions.
If you are established with a vets office they are more likely to be able to work with you on a payment plan than if you just show up for an emergency situation!
You may also be able to barter for services. Perhaps they need help and you can work off the hours to pay your bill. Think of it this way, it never hurts to ask!
Get a Second Opinion
If you are feeling like the cost of vet care, routine, emergency, or otherwise is too high…get a second opinion. There is always going to be some price differences just like there are with different stores who sell the same products.
Don't be afraid to get a second option in the mix so you can see where the best deal is. You can also look for Vetranarian schools in your area which may offer low cost services!!
Look For Low Cost Clinics
Oftentimes there will be low cost clinics offered at stores like Tractor Supply or PetSmart where you can get routine medical services for your pets at a very discounted rate. This is not a great option for emergencies but can be a nice way to save some money on vet costs for things like routine shots and checkups.
Humane Society and SPCA's in your area my also offer full service Vetranarian clinics where you can schedule appointments for any kind of medical needs your pet has.
Options for a Phoenix Vetranarian:
Now that we've talked all about how to save for and prepare for vet costs in Phoenix let's talk about where you can take your pets for vet care. There are a number of great options for a Phoenix Vetranarian that you might want to consider!
Phoenix Mountain Animal Hospital
4727 E Cactus Rd Suite 124, Phoenix, AZ 85032
(602) 595-6116
North Scottsdale Animal Hospital
14870 N Northsight Blvd Suite #101, Scottsdale, AZ 85260
(480) 368-1741
Animal Care Hospital of Phoenix
3131 E Thomas Rd, Phoenix, AZ 85016
(602) 955-5757
Alta Vista Veterinary Hospital
4706 N 7th Ave, Phoenix, AZ 85013
(602) 277-1464
North Central Animal Hospital
20 W Dunlap Ave, Phoenix, AZ 85021
(602) 395-9773
Phoenix Veterinary Referral and Emergency
4015 E Cactus Rd, Phoenix, AZ 85032
(602) 765-3700
Phoenix Mountain Animal Hospital
4727 E Cactus Rd Suite 124, Phoenix, AZ 85032
(602) 595-6116
All Creatures Animal Clinic
4022 E Greenway Rd Suite 7, Phoenix, AZ 85032
(602) 493-5090
Phoenix Veterinary Center
3220 E Baseline Rd #113, Phoenix, AZ 85042
(602) 559-5500
Indian Bend Animal Hospital
3923 E Thunderbird Rd, Phoenix, AZ 85032
(602) 867-2992
Looking for a pet friendly apartment for Phoenix living with pets?
If you are in the market for a new Phoenix apartment and you have pets you might also be in the market for a Phoenix Vetranarian! Hopefully we've provided you with some great suggestions for taking care of your pet…now we need to give you some suggestions for where you can live together! The Place at Fountains at Sun City and The Place at El Prado are two of our beautiful MCLife communities here in Phoenix. If you are new to the area you definitely want to check us out!
We never have any breed or sizing restrictions and our apartment communities come equipped with amenities, features, and upgrades you won't find anywhere else. Give us a call today, we'd love to discuss available units, our We Love Pets policy, and of course all of your options.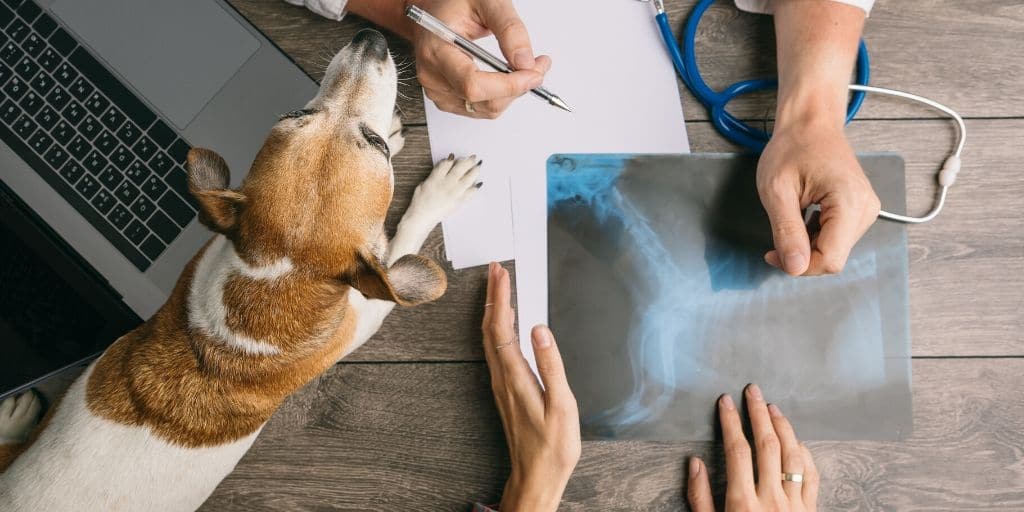 Phoenix Living With Pets:
Living in Phoenix is great, it's even better with pets. Check out these other pet friendly Phoenix living posts for inspiration to get out there and live your best life with your pet right beside you!