One of the great things about Phoenix living is the fact that there is so much fun outdoor activities to enjoy. These 10 Phoenix hikes are ones that you can take with your dog! Finding pet friendly activities is important for helping you and your dog stay active!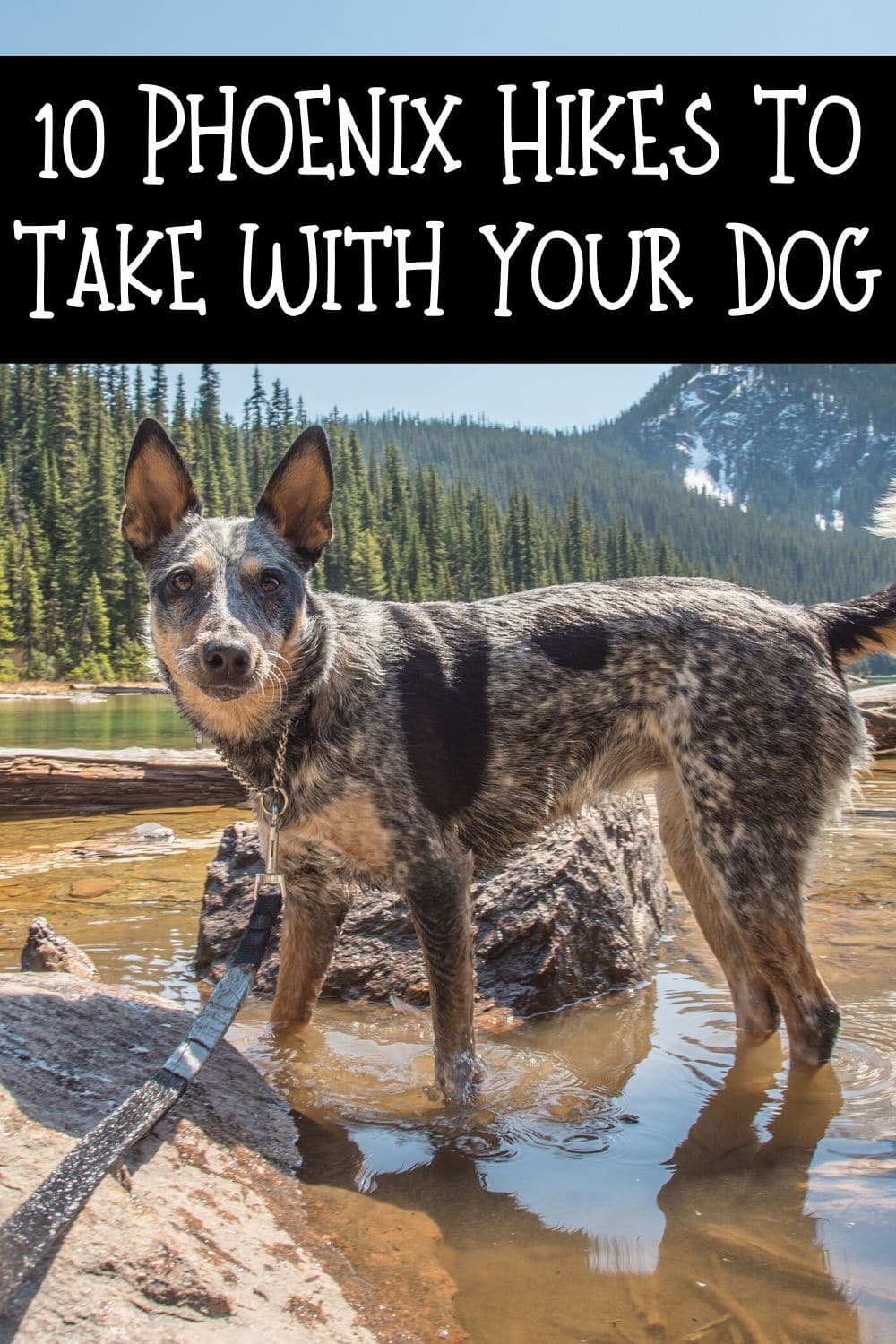 10 Phoenix Hikes To Take With Your Dog
South Mountain Park and Preserve
10919 S Central Ave, Phoenix, AZ, US, 85042
There are more than 51 miles of hiking trails that are pet friendly. There's something for everyone. You can choose difficult trails or easy ones to build up your stamina! Phoenix leash laws apply so make sure your pets are kept on their leashes.
Shaw Butte
12950 N 7th St, Phoenix, AZ, US, 85020
There are lots of trails to choose from and Shaw Butte is part of Phoenix Mountain Preserves. You can choose an easy or difficult trail to take your pooch on, leash laws apply. Lots of reviews on this trail say that it's a great option for a leisurely walk with your dog and a nice mix from the regular around town options.
Deem Hills Recreation Area
W Deem Hills Pkwy, Phoenix, AZ, US, 85083
If you want to check out something unique while you are hiking with your pup Deem Hills Recreation Area is a great choice. The trials are made from Precambrian granite and Tertiary age volcanic rocks! Deem Hills Circumference Trail is 5.73 miles long and offers a great choice for leashed walking. There's also a two acre off leash dog park on site that you can make use of!
Rio Salado Habitat Restoration Area
2439 S Central Ave, Phoenix, AZ, US, 85004
All of the asphalt trails are open to leashed pets. Keep in mind that the surface can get hot so this is an early morning option or an evening choice to avoid that hot mid-day sun. After the first 1/4 mile the shade options are scarce so be sure to monitor the temperatures during the warmer months.
Papago Park
625 N Galvin Pkwy, Phoenix, AZ, US, 85008
Part of the Sonoran Desert Habitat and the sandstone buttes make a great place to explore with your pup. Leashes are required but all of the trails are pretty easy so you don't have to worry about tons of elevation gain or difficult trekking!
North Mountain
10600 N 7th St, Phoenix, AZ, US, 85020
Take a hike up North Mountain with your pups. The leash laws in Phoenix apply so keep your pups on a leash and clean up after yourself! There are some paved trails, off road trails, and more so you can choose something for whatever mood you are in or whatever terrain your pup enjoys.
Lookout Mountain
15800 N 16th St, Phoenix, AZ, US, 85022
Check out the Lookout Mountain Preserve with your leashed pet. There are well rated trails here and apart from some narrow spots on the trail there's nothing major to look out for so you can enjoy a stress free hike with your pup.
Tres Rios Wetlands
S 91st Ave & W Southern Ave, Phoenix, AZ, US, 85353
This is a cool place to explore but you need a permit so make sure to get one of those before you head out. No water fountains on site so pack in the water that you'll need for yourself and your pup. This area is run by the City of Phoenix Water Services Department!
Phoenix Mountain Preserve
1431 E Dunlap Ave, Phoenix, AZ, US, 85022
Check out the Quest Trail it a loop trail and it's only about a medium difficulty. Some of the main trails at the North Mountain Preserve in Phoenix don't allow dogs so make sure to keep an eye on the signs!
Apache Wash Trailhead
E Sonoran Desert Dr, Phoenix, AZ, US, 85085
You can enjoy Phoenix hikes with your pup from September to May a the Apache Wash Trailhead. There's plenty of birdwatching, local wildflowers, or you can simply get some exercise with your dog.
Are you looking for a Phoenix apartment? Need a pet friendly apartment?
The Place at Sonoran Trails and The Place at El Prado are two of our awesome MCLife communities here in Phoenix. There's a lot to love about living in our communities…loads of amenities, features, upgrades, and tons of different layouts and choices for your apartment.
Perhaps the most obvious perk of living with MCLife is the fact that we LOVE PETS! There's never any breed or sizing restrictions at our communities. You can bring your furry family members no matter if they are large or small! Give us a call today to learn more about our housing options here in Phoenix. We can make Phoenix living a total win for you!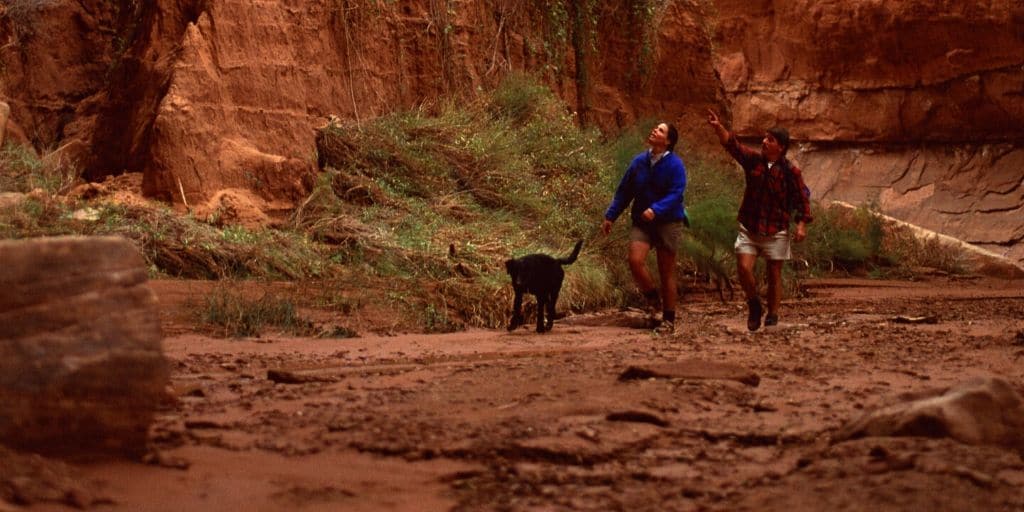 More Phoenix living inspiration:
If you are new to the Phoenix or if you just need some inspiration to get out there and explore this awesome city we call home, here are some articles to help. These posts will give you ideas on how to explore the city with your friends, family, pets and more!